Table 1
---
---
Q.3           Give short answers to the following questions.
Define a Spreadsheet Software.
Ans: SPREADSHEET:
Spreadsheet is a computer application developed by Microsoft Corporation. Is displays data in multiple cells usually in a two-dimensional matrix or grid consisting of rows and columns. It is use to organize, format and calculate data. Each cell contains alpha numeric text, numeric values or formula.
ii.      Give few examples of Word Processing Software?
Ans: Examples of word processing software include: MS Word, Word Perfect, Open office Word, Text Edit (Mac OS) etc.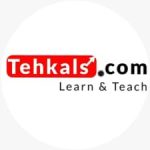 Button
iii.    How you can insert a symbol in a Word document?
Ans: INSERTING SYMBOLS IN A DOCUMENT:
In Word 2007, user can insert mathematical symbols into equations.
On the Insert Tab, in the Symbols group, click the arrow next to Symbols, and then click More Symbols.Click the arrow next to the name of the symbol subject, and then click the name of the symbol that user wants to display.
Click the insert button to insert the symbol in the document
---